Welcome to the Xibo Hall of Fame!
This category celebrates nominated community members for their expertise and support to fellow community members.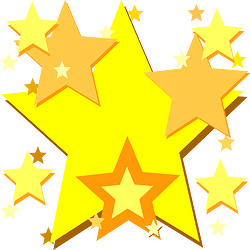 We have three badges that can be awarded in this special category:
Xibo Enthusiast (Bronze)
Awarded for sharing knowledge and supporting fellow users who post in the Get Help categories
Xibo Mentor (Silver)
Awarded for continual contributions throughout the community site, to the benefit of fellow users.
Xibo Expert (Gold)
Awarded for going above and beyond to offer support, experience and knowledge to encourage Xibo best practices and helps generate overall Xibo hype!
As a way to show our appreciation, members nominated into the Xibo Hall of Fame category will have the opportunity to share a bit more about themselves/what they do so that we the community can get to know them that little bit better…
On accepting the Xibo Enthusiast badge we would like to take the opportunity to properly introduce you to the community and do a short bio (using the profile information if already entered).
For the Xibo Mentor, we would like to do a short Q&A so that we can learn that little bit more about what you are about.
Xibo Expert, we would like to offer you the opportunity to feature an 'about' piece to showcase for example how you came to be a Xibo user or to showcase your use case.