We have just moved our system from 1.7.8 (windows/IIS) to 2.0.0.3(Debian Linux/Docker) via 1.8.
We seem to have some database issues, the current show stopper is we can't add a new schedule, we get a "Unexpected Error, please contact support" message.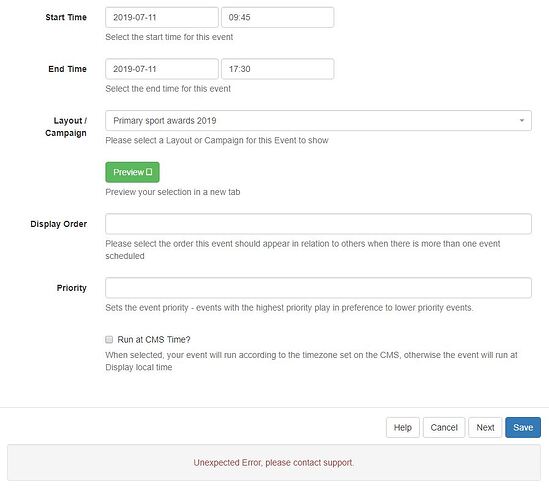 As per screen shot.
How can we fix this?