Peter thanks very much for your quick answer in the other topic.
Anyway, I'm afraid I've got something weird in my CMS.
I can't see this widget unfortunately.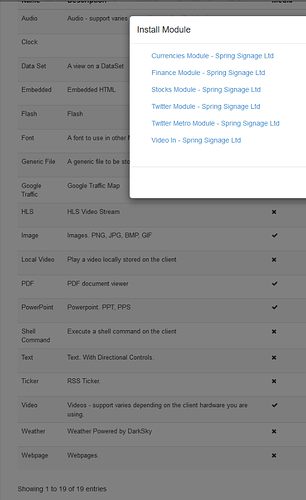 PS: Sometimes I see thumbnails of the OLD xibo installation. This is not a problem, but could be the same problem. Example in this layout, the photo is a classic concert, but in the timeline I see a blues brother band, wich I used the last year.