We are using XIBO since severeal years. I upgraded to version 1.8.12 last week. We are using 3 Windows Players. 1 on a 4K Screen, the other 2 on FullHD.
On the CMS is Powerpoint enabled, whitch works perfectly fine. On our 4K screen, we are showing 4 Webpages.
After a random time, the displays turn black, simmilar to those topics:


The PPs are displaying longer than the webpages but show the same errors.
When I tested the system in my "test enviroment" (same network, same clients, same presentations, different FullHD Monitors and different switch) the system worked without any problems.
I turned the audit loging on the clients on but the log displays no errors. The log says, the Layout displays just fine.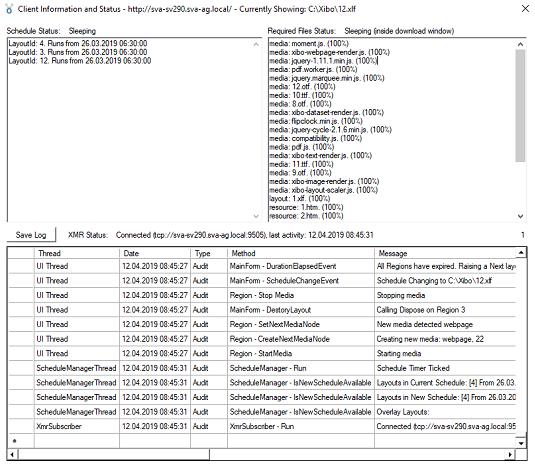 Can you give me any advise please?