Hi, we are using the DataSet Feature for an Event Screen, which shows automtically the event running today and the relevant times.
However, we sometimes have Events that are not in the Dataset. So in Xibo v3, i created a "No Data" Template to show some standard Information. In v4, it seems to be not longer possible to set a no data message for Dataset Elements in Layouts, is this right?
Is there any other solution to do this?
If anybody is interested, i can provide our layout in Xibo v3 to give you more understanding about the problem.
Xibo v3: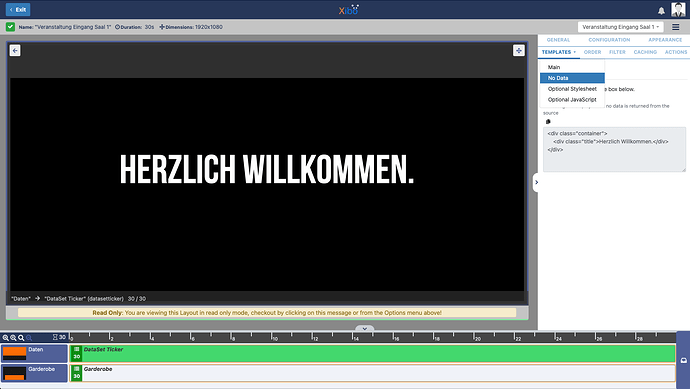 The no data Option is missing in v4: