Hi Xibo Community,
we have now finally after days of testing found out why some of our customers complain why their image is somewhat in the top left corner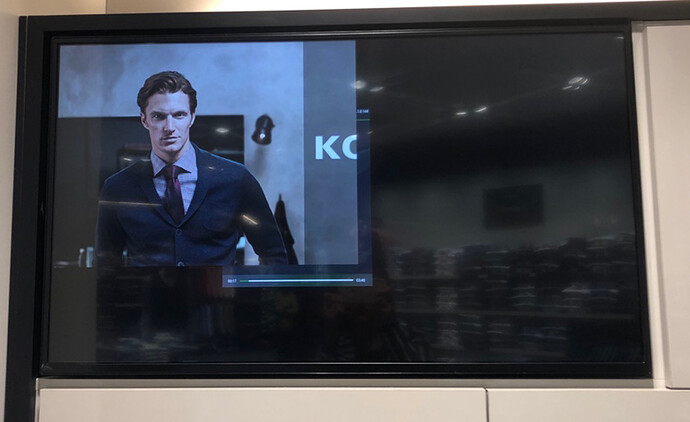 Windows 10 and this current 1.8. Version of Xibo seem to have a problem with each other.
If the PC is running and you change the video signal any way (switch with HDMI switch or press power off via remote control or shut it down in the evening and restart the display - not the PC - in the morning) windows tries to auto resize the solution and therefore the image / content player gets stuck where you can see it in the image.
Is there any way to get around this problem that doesn't include "always run the display and never turn it off"?
Why is this suddenly a problem when it hasn't been before? We are using Xibo for about 4 months now and never had this problem. Suddenly it occurs within a few days with different customers.
Thanks for your help.
Greetings from Germany,
Melanie