Hi Guys,
I'm using xibo client on a 2x2 videowall but I'm frequently getting Xibo client error message as follows.
A red cross appears as the background image and an error message pops up. Only sometimes, red cross appears in the regions of the videos.
I'm using a windows 7 64 bit. with Intel core i5, 8GB ram and NVIDIA NVS510 (4 DVI outs)
Framework and drivers are all up to date.
I believe computer should be fine but I cannot understand the problem here! Help please

The layout is with 2 small videos playing on each screen usually.
Error Message pops up like this: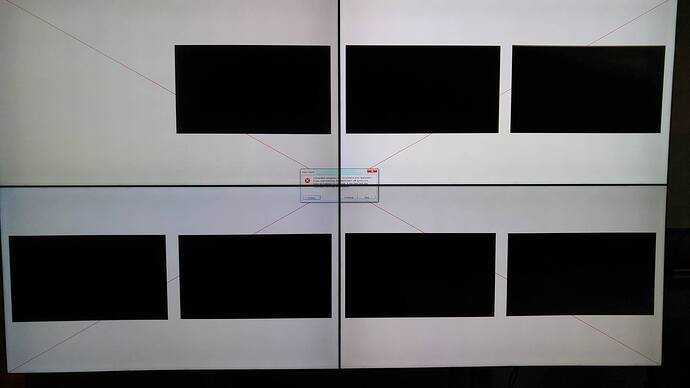 It says in the pop up;
Xibo Client (as topic)
Unhandled exception has occurred in your application if you click continue the application will ignore this error and attempt to continue…
In details: System out of memory excepton : our of memory … etc…
Thank you in advance