CMS Version
Version 3.0.8 Docker (Production Server) + Version 3.1.1 Docker (Test Server)
Issue
I have a problem (most likely since v3.0.1, the first v3 which I installed) when a user uploads/creates/adds stuff (media files, layouts, playlists, widgets), that all of this isn't shared with it's user group.
In CMS v2 I have the settings so that when a user does something new (uploads media files, creates a layout, adds a widget…) it will be shared with it's group with all three rights (show, edit, delete). After I upgrade to v3 I updated the, now more detailed, rights management but maybe I have forgotten something or doesn't understand everything right (or it's a bug)? Anyhow, now when a user does something it isn't shared with its group at all!?
My Settings:
All users (except one admin) are from type "User".
I don't use the standard groups like "Users", I have created my own.
Every user is in just one user group.
I have mostly around three to four users per user group.
Every user has no right/feature at all, they inherit all rights/features from there group.
I provide screenshots for all rights/features that I have set in my user groups.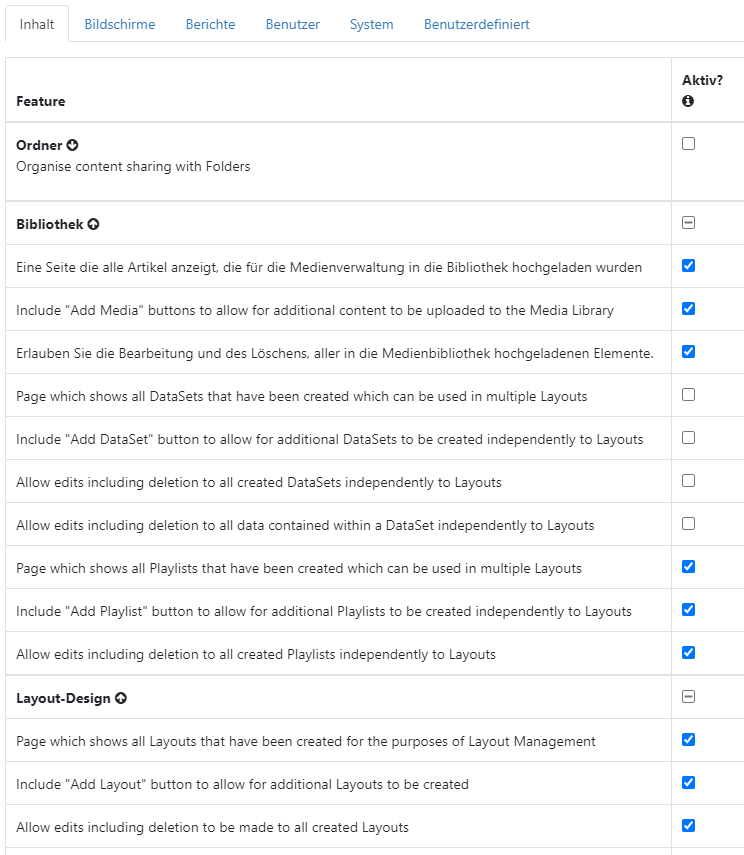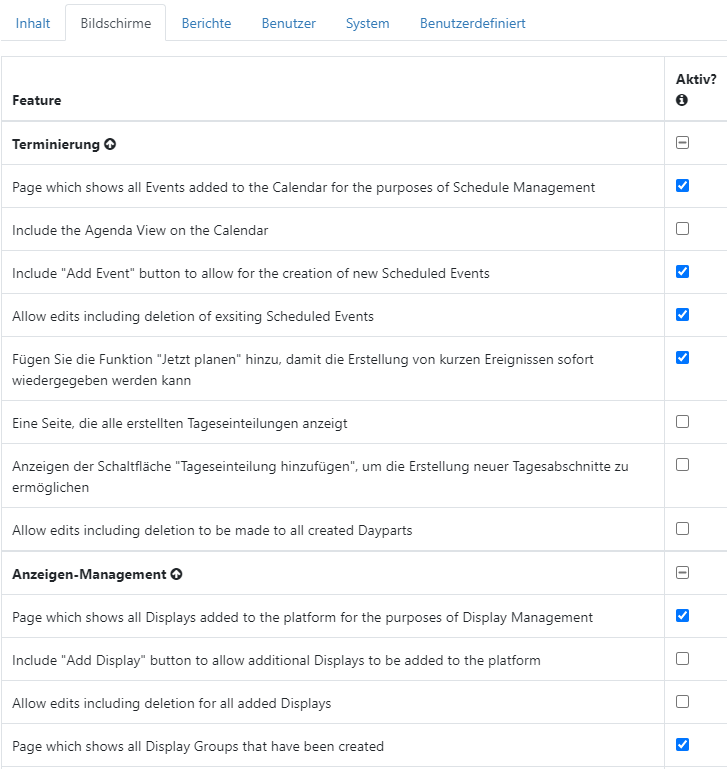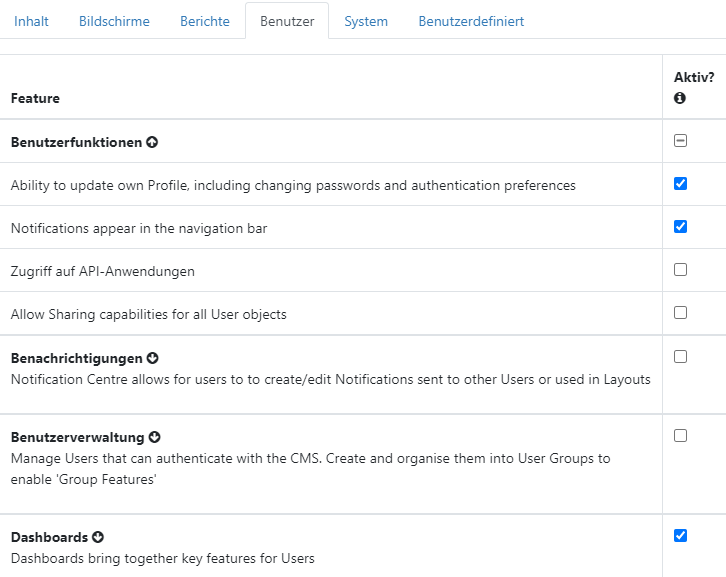 I tried the "Allow Sharing capabilities for all User objects" too, which I don't know what it really does, but it doesn't change it, as far as a quick test shows.
Does anyone know what I have to do to repair this and get the v2 behavior back that a user content is automatically shared with it's group? Now I have to add the user group rights as admin every time a user add something new.