Hello, first of all, sorry for my bad english, my native language is portuguese, try to understand my question…if possible.
I running Xibo Client (Windows, 1.8) in a Intel Compute Stick in 24/7 mode, but after a few days some devices had a problem: the client closed and when i tried to reopen, a popup came up with the "error": Unsupported 16-bit Application Error.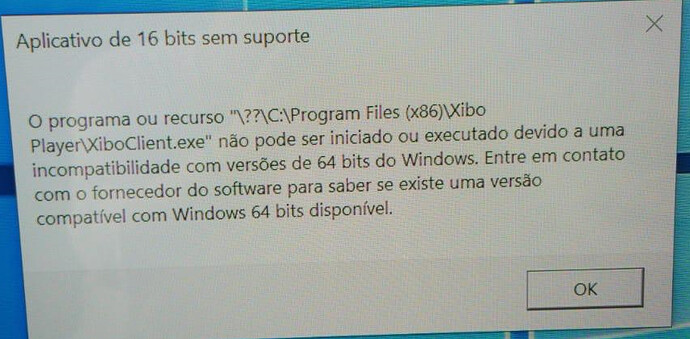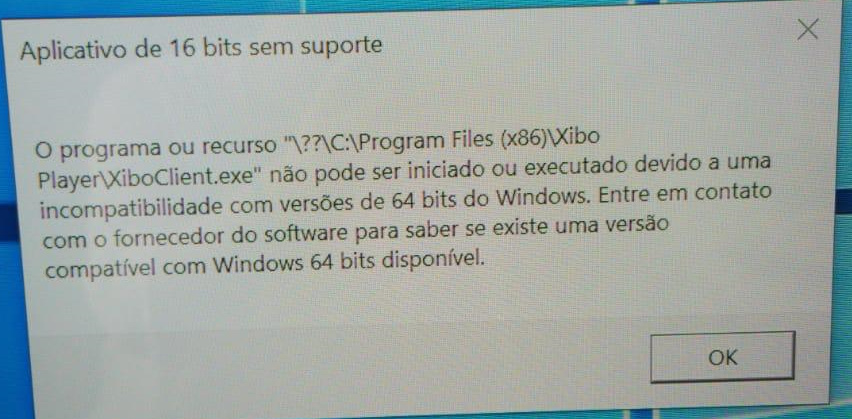 Any people get a similiar error? My XiboClient.exe is corrupted?
Thanks for attention.