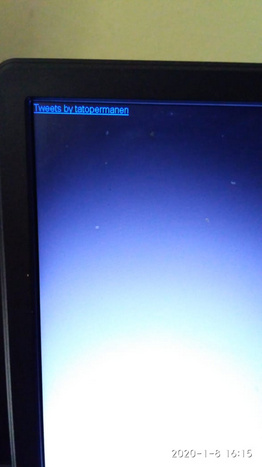 can you help me to fix this twitter embed error, please…
Regards
tato
In order to troubleshoot the issue you are experiencing, you will need to provide further details such as the CMS version, is this a cloud hosted CMS / Docker / non-docker installation, Player type and version.
Have you followed the Twitter installation steps here: https://xibo.org.uk/manual/en/media_module_twitter.html
Could you also provide further information, screenshots where possible, as to how you have configured your Twitter module, what search fields you are using etc.
Thank you
I have the same problem and I believe Tato is not using the twitter module, but the twitter publish embed code:
Can Support attempt to embed a twitter feed via HTML? It works on the server as a preview but not the player.
Client Windows 10
Server version Version 2.0.3
This topic was automatically closed 91 days after the last reply. New replies are no longer allowed.