Our agenda layout display timing changed after we upgraded Xibo CMS from 1.8.2 to 1.8.5.
The CMS Docker images run on Ubuntu 16.04. Testing shows that the timing problem is identical for Xibo clients 1.8.2 and 1.8.3 running on Windows 7 or Windows 10.
We developed the agenda layout with Xibo CMS 1.8.2. The layout contains a ticker that displays events from a dataset. The ticker shows four events per page. Duration is 10 seconds per item with a fade transition. This photo shows the layout: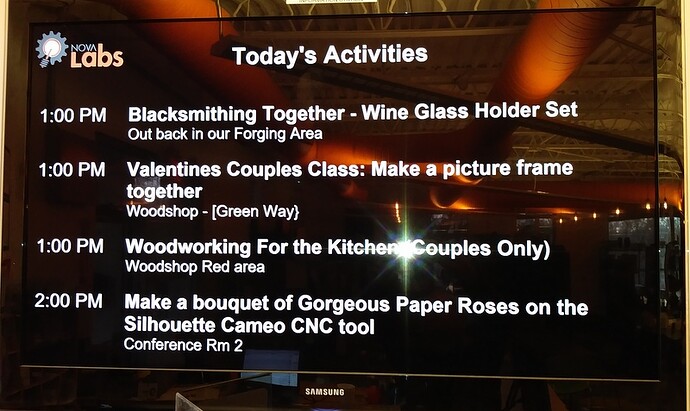 On days with more than four events, Xibo 1.8.2 agenda layout would display the first four for 10 seconds, then fade to the next four, which displayed for another 10 seconds. On rare days with more than eight events, the display would fade to show a third page for another 10 seconds.
Since upgrading to Xibo 1.8.5, the agenda layout displays the first four events for 10 seconds, fades to the second four, and immediately ends. People have no time to read the second page. The same timing change is apparent in other layouts, such as tomorrow's events. The layouts were not edited in Xibo 1.8.5.
The exported layout and sample data are at
https://drive.google.com/file/d/1hEy8kVMttjRD3HV7LoZ_3S_tP4xfvdeR/view?usp=sharing
How can we restore the ticker display timing we had with Xibo 1.8.2?