I am not sure what mine looks like. I did not change mine manually. I would suggest accessing the reverse proxy settings this way:
I took a screen shot of what mine basically looks like, hopefully that will help you.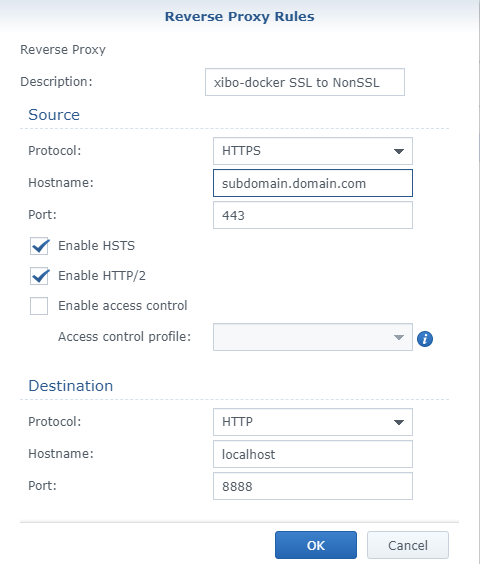 I point the displays to an address like https://subdomain.domain.com
---
Edit: Looking at your reverse proxy .conf file, it does look like it is forwarding what @alex asked you to check.