Hi there !
I have a problem on the latest version 2.2.1 with the repeats on an event.
When setting a repeat like the one below :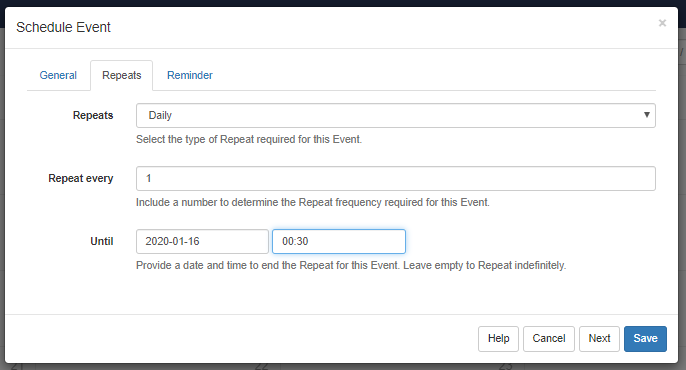 When clicking "Save", the event is not created


When clicking "next", the event is created normally.


It seems like a bug to me.
Can you confirm ?
Thanks by advance.