Hi,
Am trying to do a new Xibo 2.0.1 setup with Docker and NGINX to reverse proxy HTTPS.
As a test, I've setup Xibo on Docker locally on my workstation before I actually deploy this on a proper docker server.
When using a normal logon, this works quite fine. However when I enable SAML, it redirects me to my SAML provider, authenticates just fine, after which it returns back to CMS with the error "unknown route"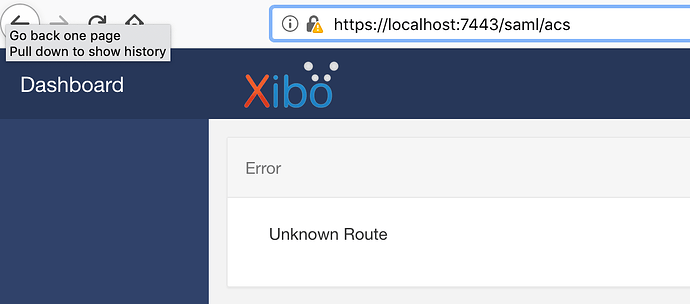 In the documentation (https://github.com/onelogin/php-saml#working-behind-load-balancer) it states "You should be able to workaround this by configuring your server so that it is aware of the proxy and returns the original url when requested."
Could this be the cause of the problem ? If so how can I make CMS aware of its Proxy URL ?
Regards,
Rene