Hi,
We have an issue on an android 4.4.4 embedded client in philips 55bdl4050d pro display.
The client show a black Page and display nothing.
The rtsp local stream Is right, we have no issues with another android 6 client on minix player.
We have tested both h264 and h265 stream but it's the same , on android 6 perfect, on android 4 nothing.
This Is the screenshot of my client android 4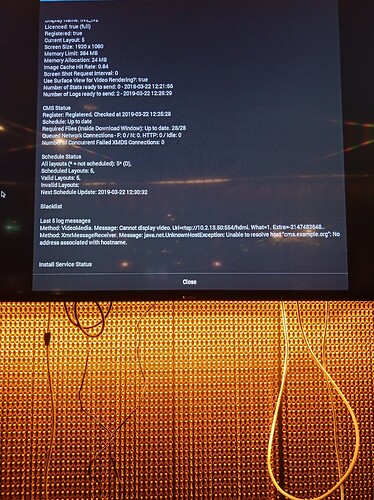 Thank u for your help
Pierluigi