Dear all,
Server System: Ubuntu 16.04 LTS with xibo docker version 1.8.12
Client system: Windows 10 64 bit, 32GB RAM with xibo client version 1.8.12
The client system has a matrox video card which can add up to 9 screens. The matrox configuration is set to combine nine screens to one big desktop with a resolution of 5760 x 3240.
To confirm this, windows OS sees this as 1 screen in the desktop configuration.
---
The display is configured to show 1 layout with 9 regions of 1920x1080. Each region shows a sequence of webpages of internal servers.
Xibo itself seems to be working ok, but after a while the application crashes (50% restart, 50% really stuck and requires a kill via task manager.)
The memory of the OS does not exceed 8GB so plenty of memory available but looking at the xibo logs we see a out-of-memory exception.
Did somebody expirience this at hand and know what to do?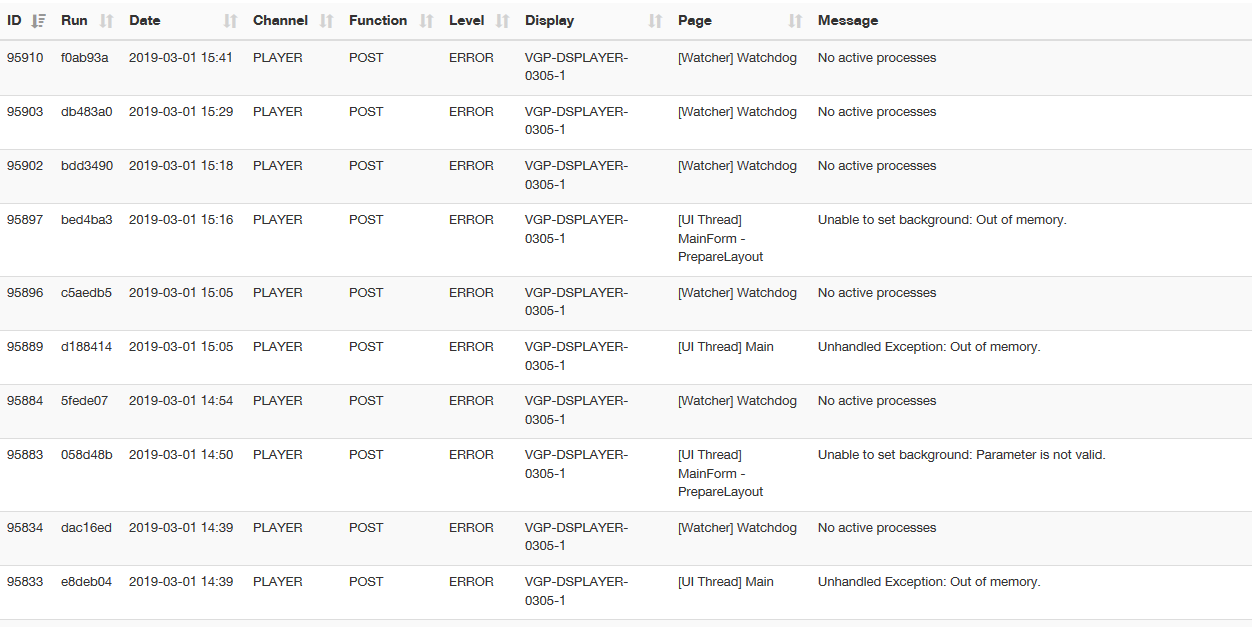 Thanks in advance
Kristof