Boa noite,
Today I tested the functionality of the Xibo Transit module.
Unfortunately there is an error in the positioning calculation according to Latitude and Longitude.
See the example below,
New York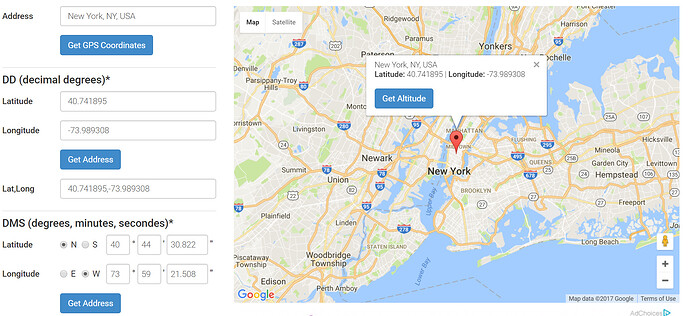 When setting the coordinates in the module, see the result: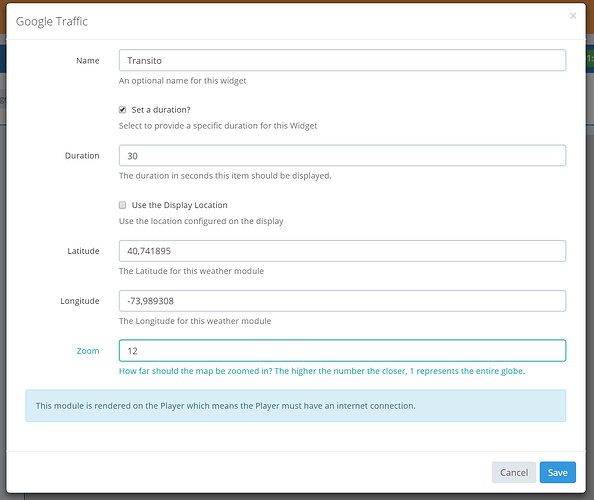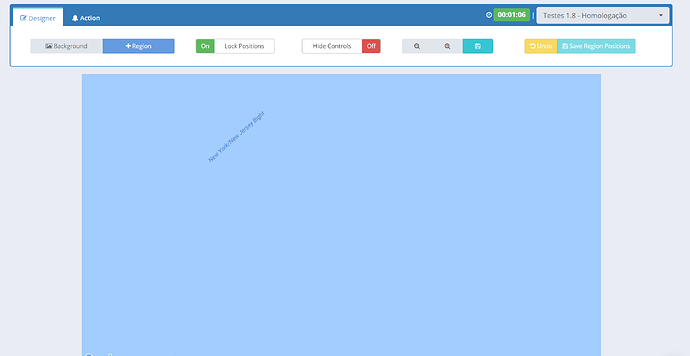 I wonder if there is interest in financial support to improve usability. I think reporting the address instead of the coordinates is more appropriate.
Both the Weather Forecast and Transit modules and Player Localization could benefit …
Usability Reference: https://www.gps-coordinates.net/