Identify some enhancements to the DataSet in CMS 1.8.2, hopefully these contributions are valid.
1- The CSV import form is accepting multiple files.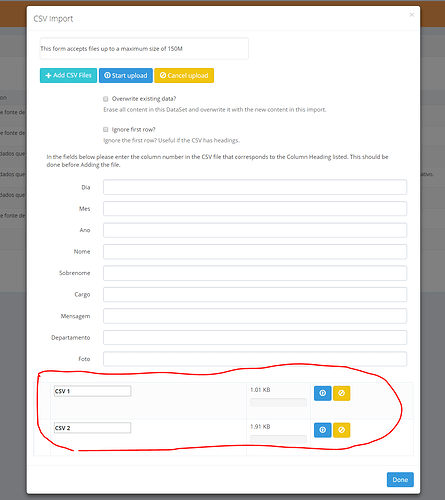 2- The columns are already presented in order, if left blank the import is not performed and does not have to fill in the field.
2.1 In CMS 1.7.9 this information when not entered by the user, assumed by default the sequence identified in the CSV. We could either automatically populate for the user or follow the same working model of CMS 1.7.9 for the fields.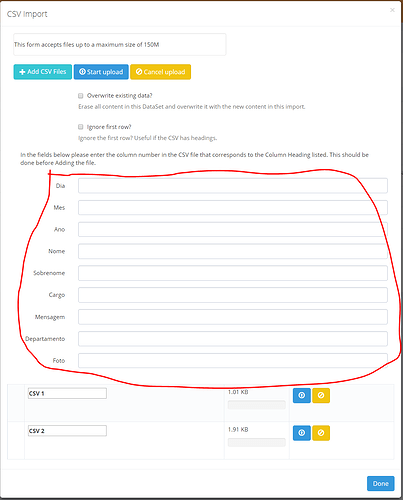 3 - When copying a dataset the columns are missing the formulas and types, all fields become as string.