Hi
We have a video wall with xibo installed, and we have some issues with the background
The custom size for the player is 3240*1920 at pos 0,0 (three screen portrait)
The curstom resolution for the template is 3240*1920
When we put the image as a background image, here is the result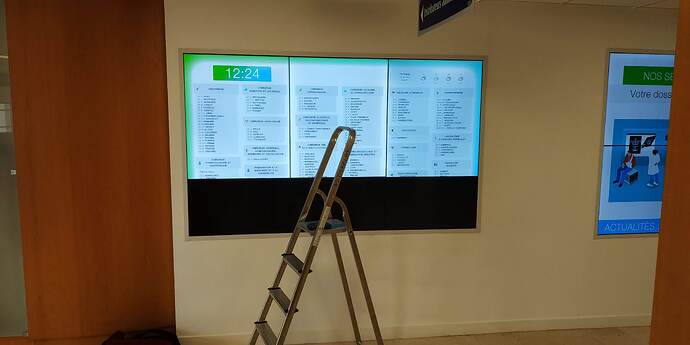 But when we put the image inside a region, this is what happens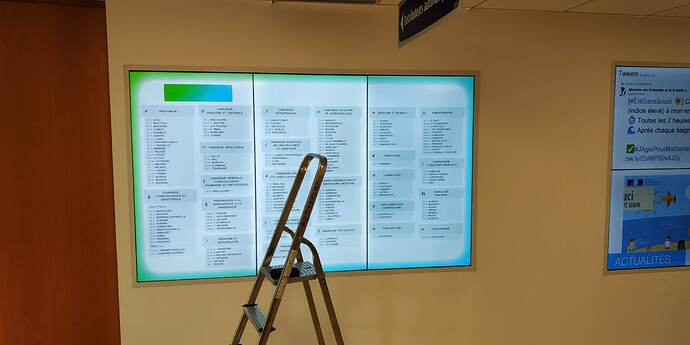 But with the second screen, we can't add the clock and weather because we can't add region on top of each other on the windows client !
I can't find a reason why the first solution (as a background image) is not working here.
It was working when it was a full screen 4k, but with three screen and a custom size it stopped working as expected.
We are thinking about build a template with half a background image and half a region, but did I miss something or is this an real issue ?