Xibo for webOS White Label Administration
The Xibo for webOS white label program is managed from the Customer Portal My Products page.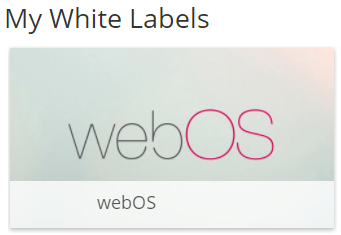 Click on the card to show all webOS white labels you've purchased, which will redirect you to your webOS white label page, where you will see cards for each webOS white label you own.
Click on the card to show action buttons for Configure, Build and Download like shown below: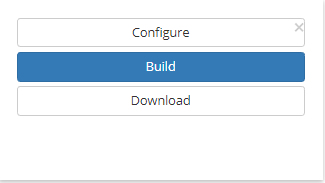 First Build
Immediately after purchase the white label will be available on the My Products page, so that it can be created and provided the de-branded resources needed to make the build.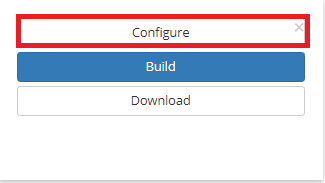 Using the Configure button will present a new page where the build can be configured. This page asks for:
General tab:
Application Name
Version to Build
Resources tab:
Application Icon PNG (130 x 130)
Splash Screen JPG (1080p)
Once complete the Save your configuration.
Building
Once complete with configuration you will be able to press the Build button: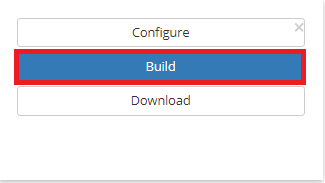 Downloading
Once the build is complete, it is ready to be downloaded.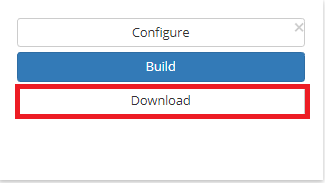 Changing a Build
Updates can be made after the first build and everything except the Application Name can be changed. The Application Name will have a grey background - this means the name is locked due to a prior build and cannot be changed.
A single user can purchase more than one white label build if multiple branding is required.
Getting an updated version
As Spring Signage release new versions of the Xibo for webOS software it is recommended that white label builds are also updated to take advantage of new features and bug fixes. All white label builds set to "Latest" version, are updated to the latest revision on release day and should be ready to download. If you have set a specific version, you will need to manually choose the new release, and run the build.
Installation
White label webOS player will need to be installed via the USB flash drive and then connected and authorised with the CMS as usual.
Please see the installation instructions and follow them from the 2.3 USB installation section - webOS Installation Guide
Licencing
White label webOS player will still require a Xibo for webOS licence, the licencing process is explained here - Licencing your Xibo for webOS Display