Player Version
I'm running xibo-player as a snap on a Ubuntu 20.04.1
snap version: 1.8-R5 2020-04-14
Issue
I have a layout, which shows a news web page (20 Minuten Screenplayer - News). The option for the web page is set to "Open Natively". The page is not correctly rendered on the player, but it works perfectly in Firefox or Chrome on the same system.
I was also facing some similar issues with internal web pages, which I cannot share here.
Any idea what I could change to fix this web page?
I also tried to enable the audit log, but didn't see anything interesting…
Screen shots
This screen shot shows how it looks on xibo-player: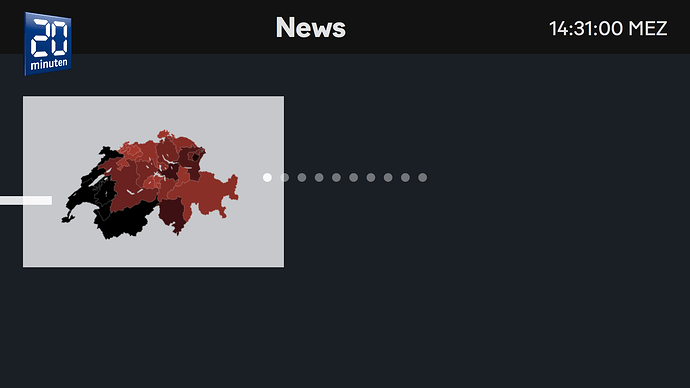 Unfortunately I cannot append a screen shot of how it should look, because I'm a new user, but just click on the link above, then you should see it.