Hello,
I have installed the WebOS player (TV: 49UH5F-HJ, Firmware 03.04.60, WebOS 4.0, Player 2.205)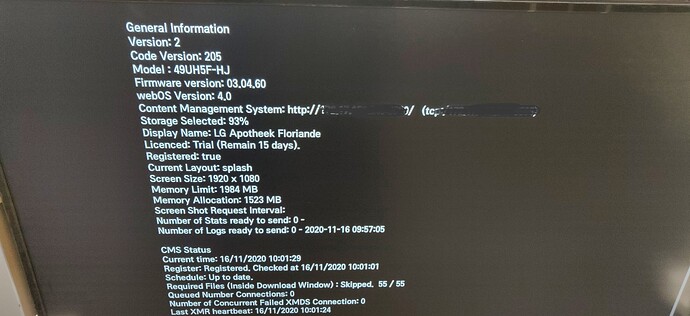 But the layouts are not showing. When the status-page on the TV is opened, some error's are shown:
Validating media xibo-dataset-render.js failed. Reason: Wrong file size (expected: 1585, got: 1687)!
This is also mentioned for xibo-text-render.js and xibo-layout-scaler.js.
What is causing this?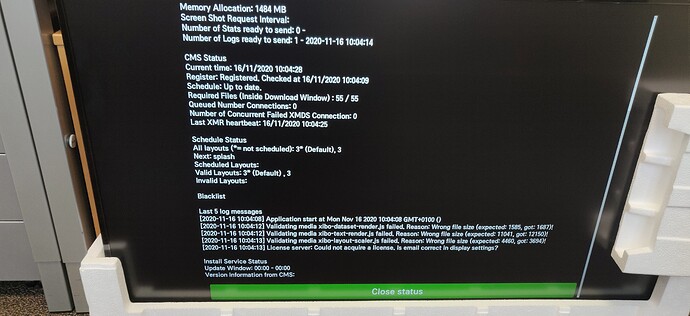 The CMS is installed on Docker, version 2.3.7. A seperate WebOS display profile is created for this display.