To be completed by the original poster:
CMS Version
3.0.1 / 3.0.3
Issue - 01
The media upload form repeats the same message several times in the same field as new media is entered.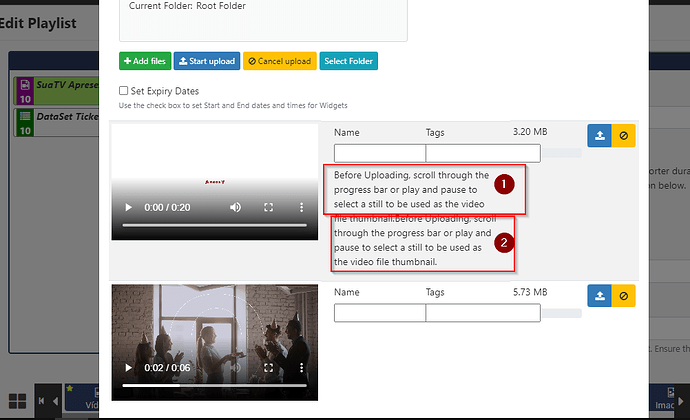 Issue 02
Form does not allow you to select more than one media at a time during submission.
It is necessary to click on the "Add Files" button for each new media that needs to be inserted.
Issue 03
Modal is too small for the size of the field inputs.
This gets in the way when we are naming the media.
Note: this only happens when the media upload form is started in playlist editing mode