Hello.
I have my xibo cms which is installed on a Ubuntu VM. Everything was fine until i had my CMS which was impossible to reach.
I reinstalled it, but now, my xibo player is not able to display my layout. (on Ubuntu 16.04)
But i tried on windows, and my player is showing the right layout.
This is the error message i have on ubuntu :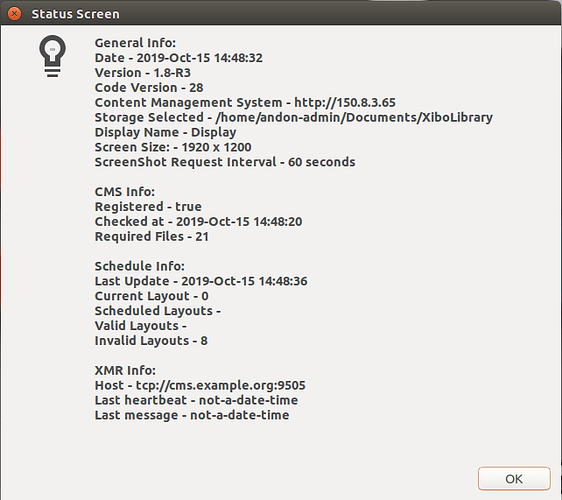 Thanks in advance,
JK.