CMS Version
Version 2.3.7
Hi everyone
For quite some months now, I have clients reporting problem when using the web UI in Chrome. At first I updated Chrome on they workstations and it seemed to have it fix.
But now, I have more and more coming and saying that information are being displayed but incorrectly making them unable to do some things. The biggest being the UI in the library: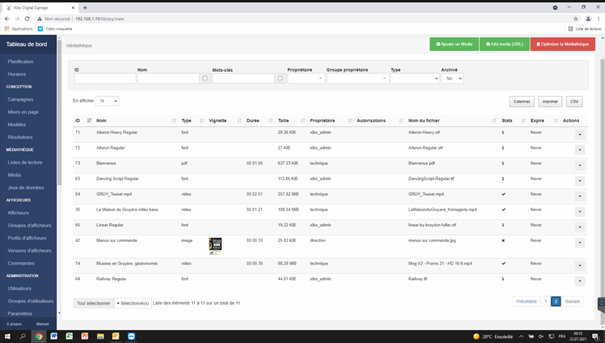 There is 11 elements in the library but the two pages display the same information. I tried updating Chrome to version 92 but it didnt resolve the problem. Even selecting "Show 50", the page still only shows 10 elements
Anyway I can resolve this?