Player Version
1.8-R6
Issue
Hi,
I'm new to Xibo. I've managed to get the latest Xibo CMS running in Docker on an Ubuntu server and it seems to be working well.
I installed Xibo Linux Player on Ubuntu 20.04 and after a bit of playing around got it to span both screens. My problem is that on the primary screen the Ubuntu Dock on the left of the screen and the Menubar at the top of the screen are showing over top of the player.
This is what I had to set in the Display Profile Settings to get it to span both screens.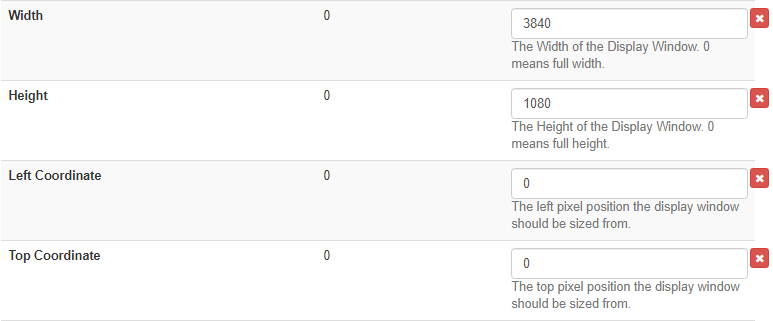 I found a setting to auto-hide the Dock when the mouse isn't hovering over it, but I can't hide the Menubar at the top.
I have another computer running the same software versions, but with a single monitor and it works perfectly.
Thanks
David