To be completed by the original poster:
CMS Version
2.3.10
Issue
Hello,
I'm facing with a problem while trying to create a layout from a template :
As an admin I created a layout, with widgets, files, pictures, etc… Then created a template from this layout. With both of them I added a user group with rights to see, edit and delete. I also ticked the "cascade permission" option.
Once I log in with a user from the group, I can see the created template, and make a layout with it. However it is totally impossible for the user to do anything : Access Denied on every Widgets :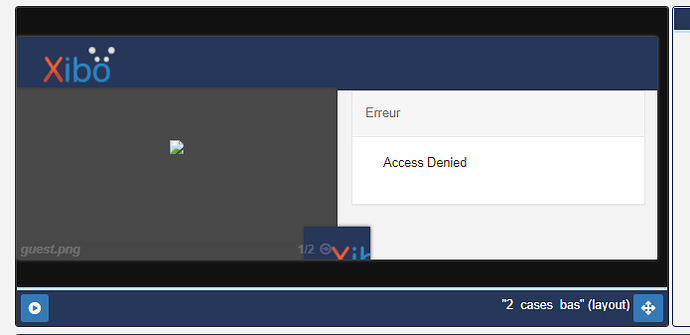 While I log with the admin of my user group : everything is working well, but I would like to permit my user to edit and create layout from my template.
Could you please give me assistance ?