To be completed by the original poster:
CMS Version
3.3.0
Player Type
N/A
Player Version
N/A
Issue
Hey, we are having some issues with permissions on shared playlists where if the playlist is shared with multiple users with all view edit and delete permissions the user that didn't add the widget to the playlist doesn't actually get permissions on the individual widgets inside the playlist. I believe the permissions on widgets used to inherit from the playlist but they no longer do so if there are multiple users editing a playlist they are unable to edit content added by someone else.
We thought we were able to work around this by making 1 user the owner of the playlist but that doesn't help other users and we still ran into an issue when trying to delete a widget from a playlist it gave us a blank red error message.
Is there a way we can make the widgets inside the playlist inherit the playlist-sharing permissions? we have some playlists with too many items to set this individually on each widget especially when we get new users added into the system.
The Playlist Sharing permissions: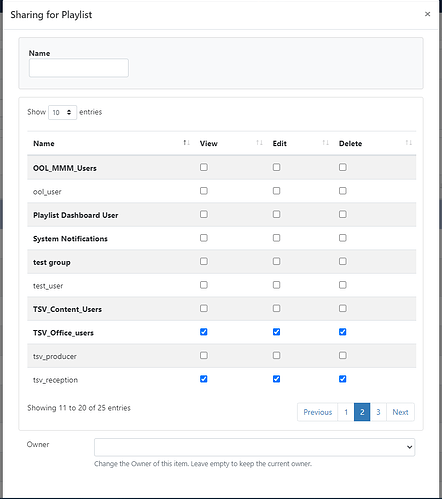 Widget with no permissions: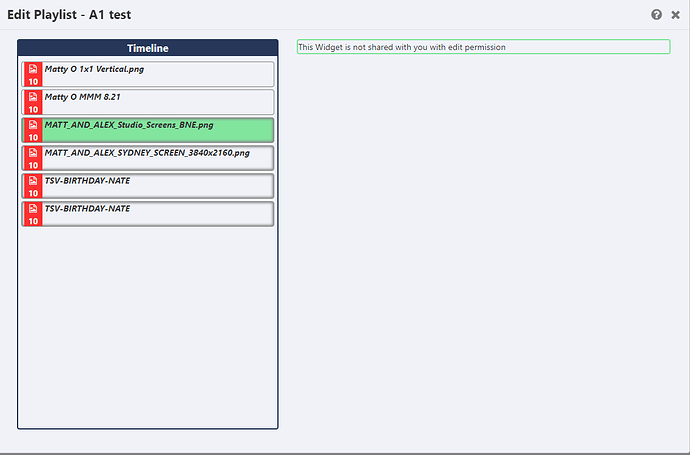 Blank error when deleting a widget not shared as the playlist owner: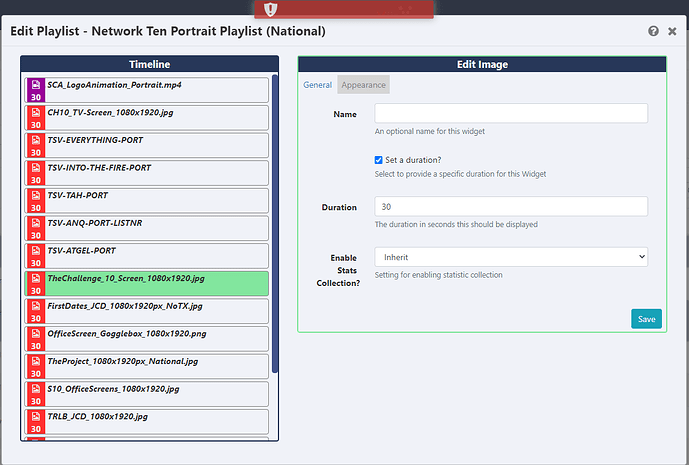 Thank you