Xibo Multi layered images video and PHP/CSS used to schedule meetings in the company Theater.
The PHP pulls scheduled meeting info from an Exchange 2010 server resource mailbox.
The Text effects and flashing lights are all done with CSS and are in the top most region.
Everything else is layered transparent png images and a stock footage to give a GrindHouse Theater look.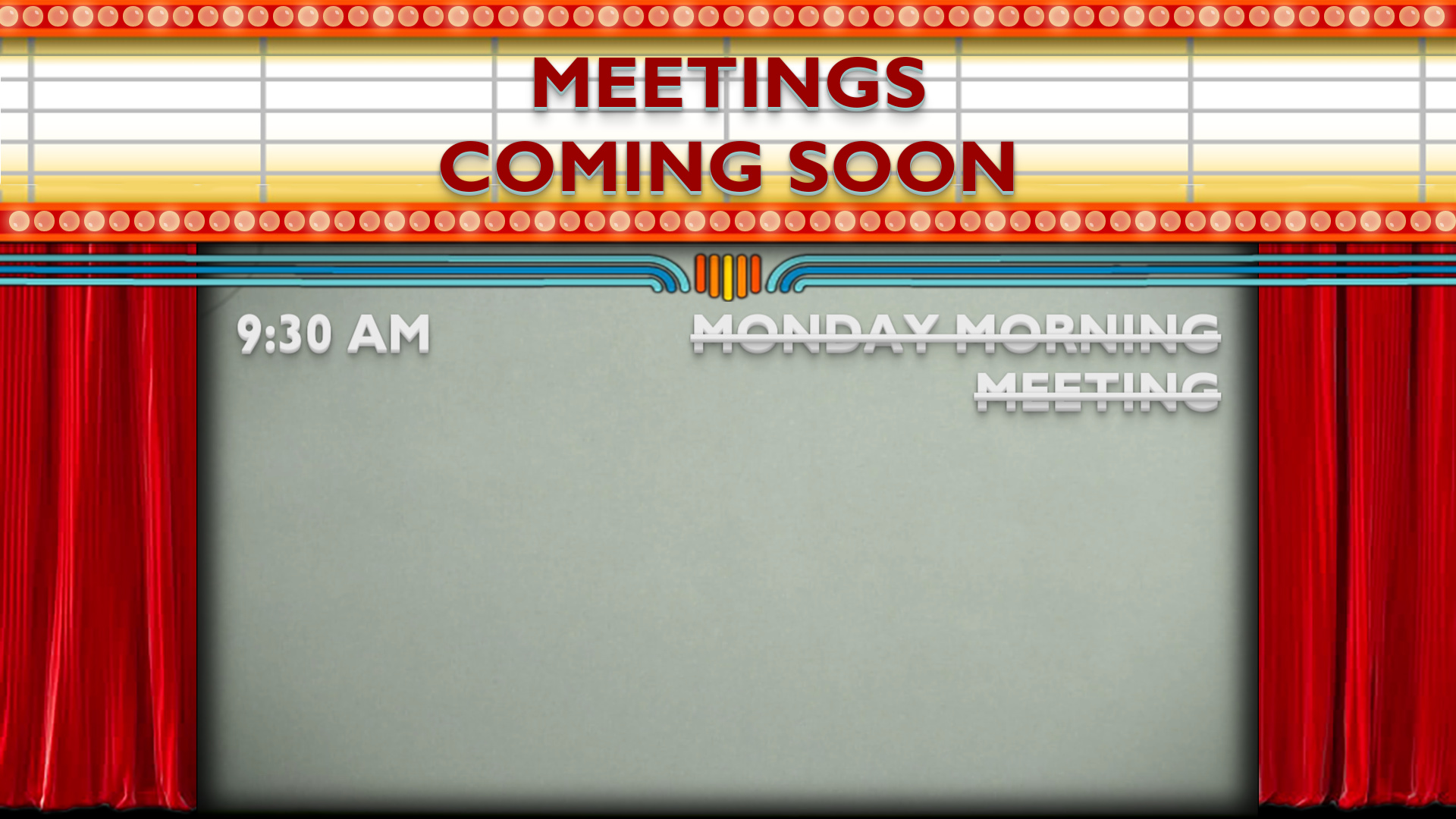 Click image to see video of the signage…