403 Forbidden error solution
To resolve a 403 Forbidden error returned when trying to connect your Xibo for Windows player to your CMS, please can you follow these steps exactly as I described them.
Even if the box mentioned in these steps appears to be empty, you must still follow the exact instructions.
In the Player options application shown in this screenshot, go to the advanced tab: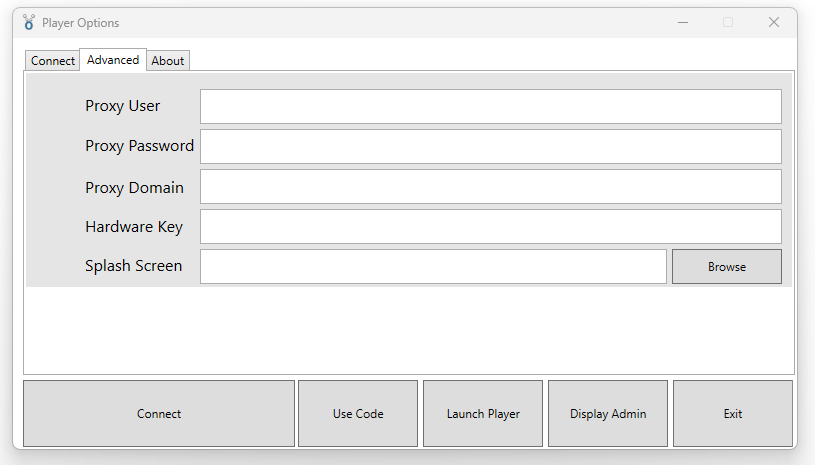 Click into the Hardware Key box.
Now hold the CTRL key and press A.
Now press the Delete key.
Now return to the Connect tab, enter your CMS URL and Key, then click the Connect button.
Restart the Xibo player options application.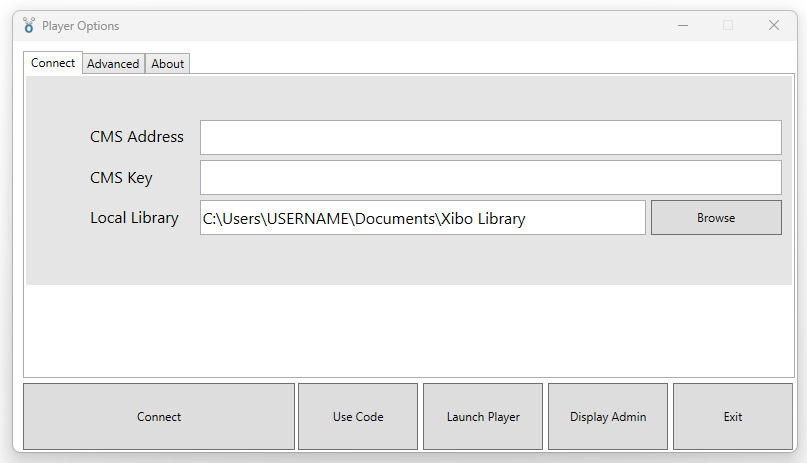 You should now see a new status message saying:
Display is awaiting authorisation if this is a new player setup.
Display is Active if the display has connected and is associated with an existing display entry in your CMS.
Click the Launch Player button to complete the setup.