---
i have use this method for accessing videos from the local drive but not working and try different ways.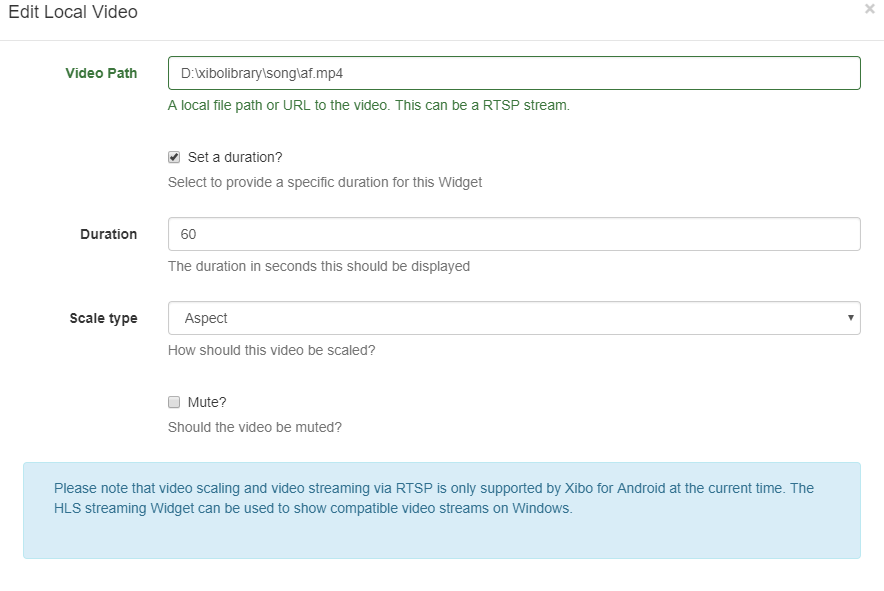 ---
Can you confirm that the video is definitely saved at the directory path you are using on the Windows Player? If you right click on the locally saved video file and choose Properties from the menu, does the above path match the location path under the General tab?
As Xibo uses Windows Media Player to play the content, can you also confirm that the video plays in Windows Media Player, just in case the codec is not supported.
Many Thanks.
---