Hi all,
I'm facing an issue on my new instance 3.1.3 docker installation on Ubuntu 18.04. I've export from another cms (3.1.1) layouts with datatsets and import them in my new instance.
When I tried to fetch remote dataset, no datas was coming in my datasets.
I thought that it was an issue with my layouts freshly imported but I try to create a new remote dataset with json link and no synch was able for this one to…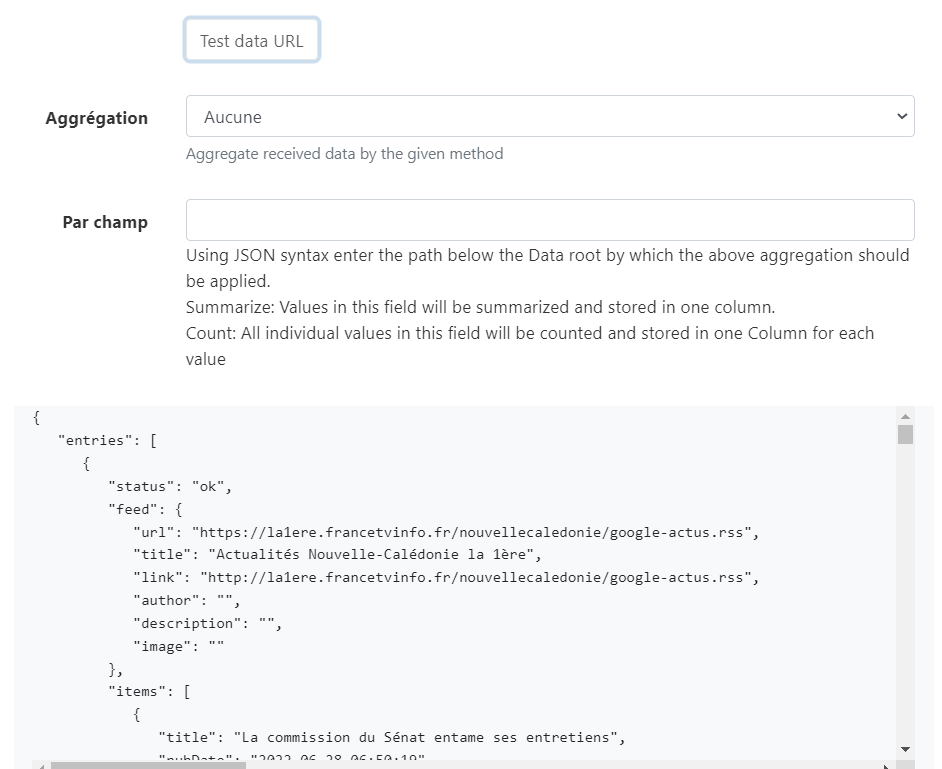 The URL : https://api.rss2json.com/v1/api.json?rss_url=https%3A%2F%2Fla1ere.francetvinfo.fr%2Fnouvellecaledonie%2Fgoogle-actus.rss&api_key=g69aqxt8ususii3rxriz4iq2muhmpozmkvlccko6
Thank's in advance for your help.
Best regards,