CMS Version
2.3.10
Player Type
Linux
Player Version
stable 1.8-R6
Issue
Whenever I create a layout, campaign or add any media, it says it is successfully added. However, it does not show up in the tables. It just says "No data available in tables".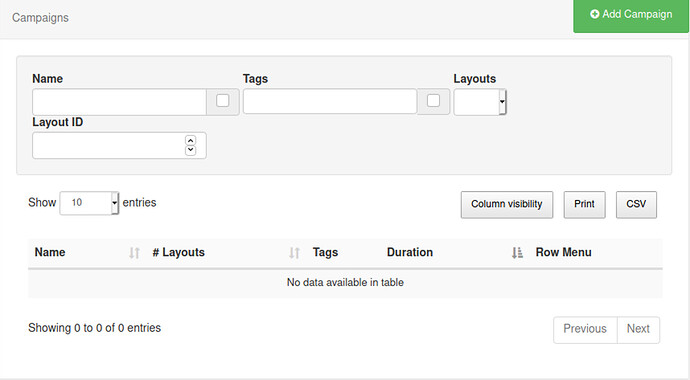 I checked the SQL database and my entries seem to be getting added to the database. So, I'm not so sure what's going wrong.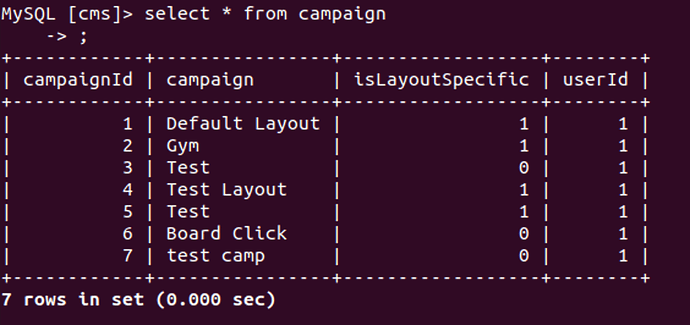 I would really appreciate it if someone could help me out. Thanks.