Introduction
I would like to be able to have title / headers / footer to DataSetTicker and DataSetView widgets.
User Story
We have a layout used in school that puts all sorts of information. One region displays school news and photographs, another region (marked in red) shows a different type of information, for example, word of the day, current after school activities, this week in history. One item I would like to add as a DataSetView would be room changes. However I would like to be able to have "Room Changes" as the title to the widget on the region. Currently I cannot do that, the DataSetView works and using stylesheets adapt it to our preferred colour scheme. What I cannot do is have a title to the DataSetView widget. I cannot see how I change the current layout to do this, whilst still allowing the other items in the region to be shown normally.
Example layout (blurred for privacy).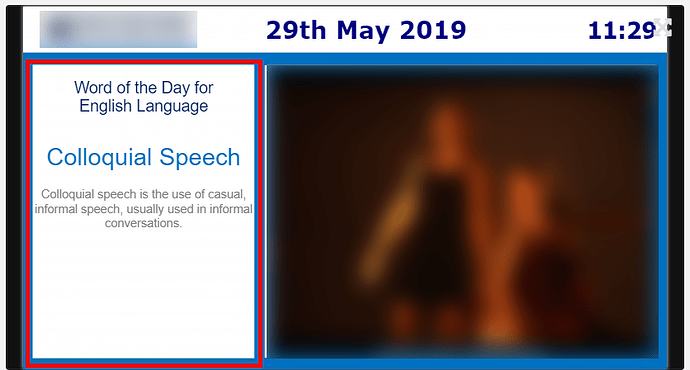 In a test layout I get this.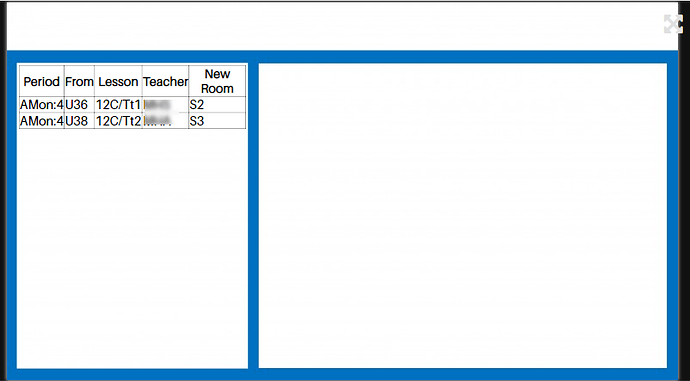 I would like to have something more like. Though I will be changing the colours.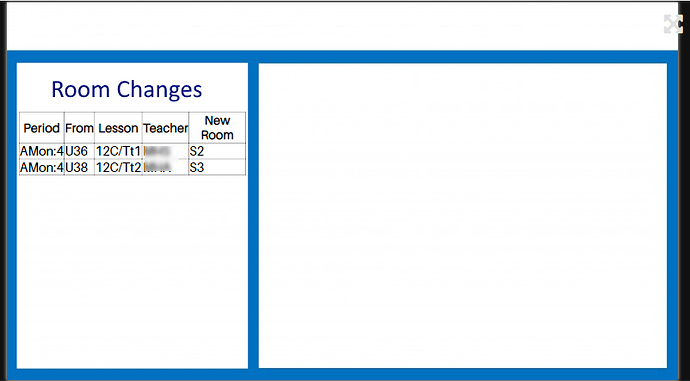 ---
For the dev team to fill in:
Status
The current status and the username of the:
Reporter
Drafter
Implementer
Implementation
A broad description of the changes required.
Effected Software
Which parts of Xibo are effected
DB Schema Changes
Any necessary DB Schema Changes