To be completed by the original poster:
CMS Version
3.0.1
Player Type
Android
Player Version
android 2-215
Issue
So, I'm observing a bug when setting individual durations on a single item, in the dataset ticker.
See example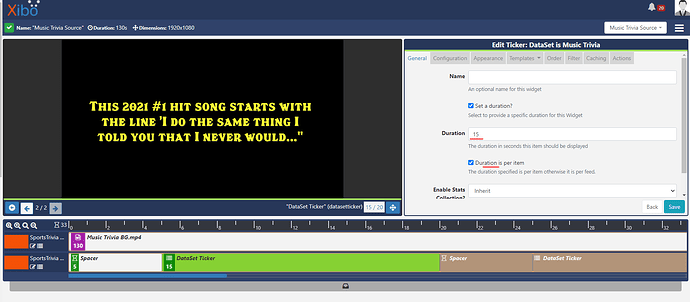 We have 8 rows in rotation on this layout (8*15) Seconds.
Each row would come up for the set duration but would stay on a bit longer than exactly 15 seconds.
This results in a slip in time and the 8th row ends 3 seconds early. The more rows that you are displaying in the layout. The more the time slips.