CMS Version
2.3.8
Player Type
Player Version
Issue
Hi Everybody,
I'm facing some issues on my on premise Xibo install.
I got a dashboard without datas. No data for Player, library size, users, now showing … :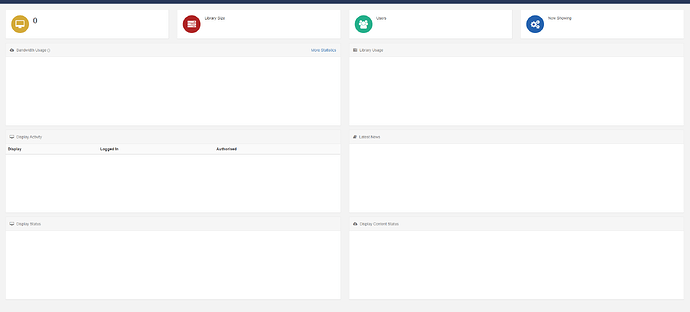 Also have some empty reports for exemple no proof of display datas.
My installation done on ubuntu 18 and seems to work fine knowing that players are showing the layout.
The only other issue is about selecting a date for custum scheduling but i'll open another topic for that.
Thanks in advance for your help.
Regards,