Hello,
I have 6 players runing on xibo in the cloud, and they could not update, I dont know what Im doing whrong.
I would like to know why in the display settings the date apears in 1899, do I have to change that since it is a daily update?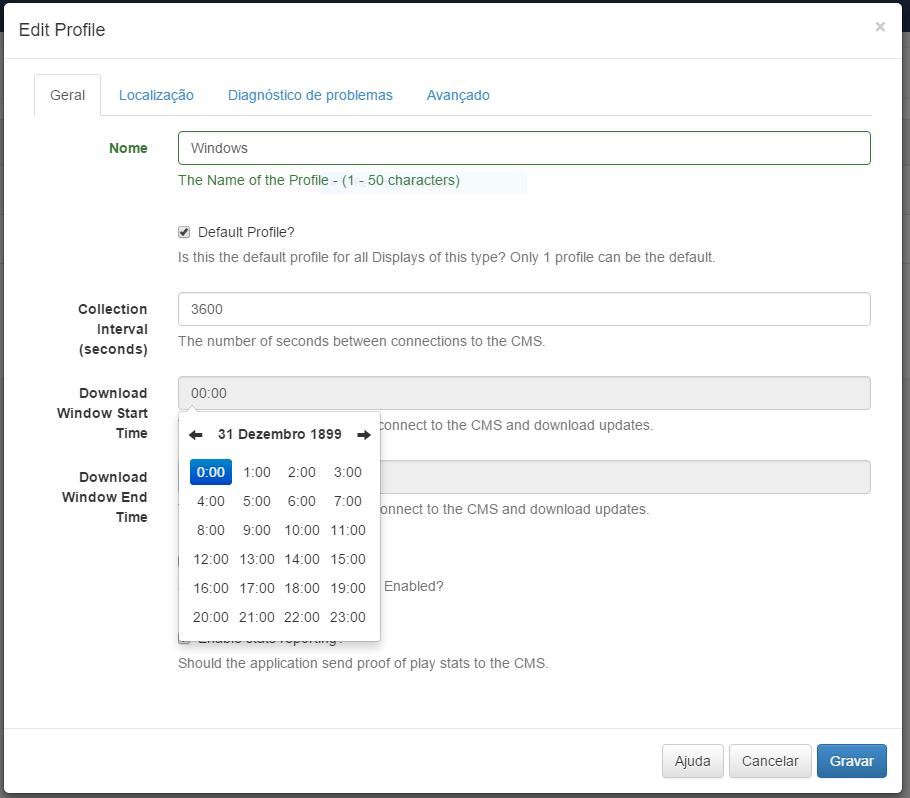 and in my player proprieties apears the start hour and the stop hour the same.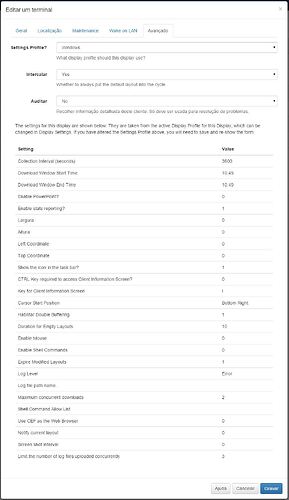 Every day the players try to update and stay in the update page without update, I have to quit the player and start again.
Is there a way I could set to: if the player does not update well it plays the default layout.
Best regards
Filipe José Branco