Hello,
I have a dataset that stores football Date Time in GMT.

I was able to create a Formula Column (KOT) to format the date into something more human-friendly.
$dateFormat(Date,l jS F - g:iA)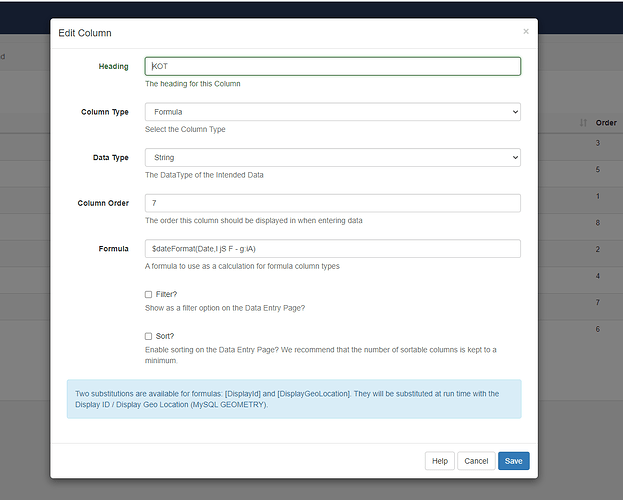 Now I'm stuck with figuring how to create a new column to convert this GMT time to localtime. Either of these 2 ways would work for me
Date Time Conversion (GMT -4) in a Formula Column OR
Date time conversion in the Dataset Ticker itself (and local time displated on any client it's scheduled on ).
Any idea if it's possible to get any of these done?