Hi, I would like to signal a wrong behavior on the layout bottom toolbar (widget toolbar) on CMS 2.3.5 and 2.3.6.
When I use the "Layout Designer Tools" button, this one pops some other buttons that appears in front of other buttons and I cannot go out of this and bring back the toolbar in the initial state.
To solve this issue, I grew up the page by zooming in my browser (FF mozilla latest version), and catched up the "Library" button behind to bring back all functional.
As you can see in my PNG capture, the button wrong behavior :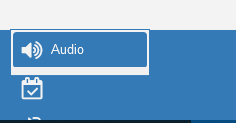 Hope that can help you to solve this issue.