Good Morning together,
after i have read a lot of posts here inside this forum i am a little bit confused what will be the correct way for my needs.
I wanted to receive over UDP messages and display different Images inside an overlayer area. I the moment i think this is the correct way. The problem is, how i can do this in real-time?
My Layout should look like this.
Video Area where my normal Playlist runs (right top)
Overlayer 1(Bottom)
Overlayer 2(left)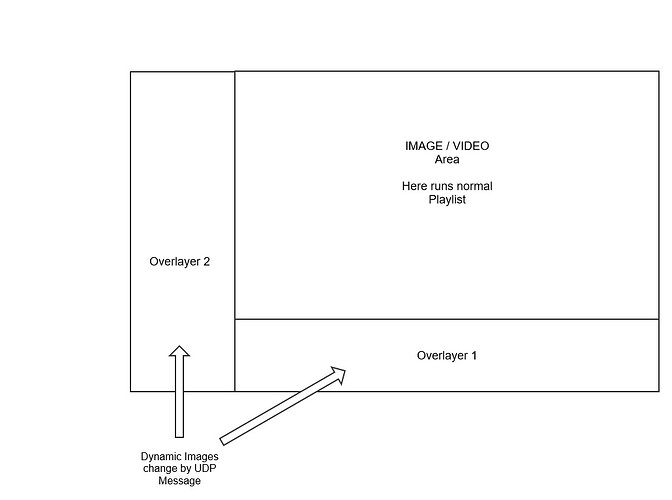 For example: i get message 1 and want to change the images in both predefined areas.
Somewhere i have read that a web server and an url would be a good way. But i am not sure how i can notify xibo that new content is available.
The images i want load for the dynamic areas are static and i have just 8 different images.
I hope somebody can show me correct way to do this.
Thx for help
Sascha