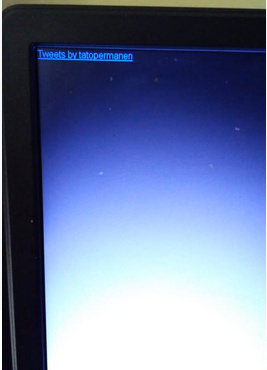 Xibo.203 CMS
anyone can help me to fix the twitter embed problem?
regards
I'm batting the same. Preview of layout works, but my windows 10 client show this same issue.
I have the same problem, windows 10 client. It shows on the server preview but not on the the client. Did you find a fix?
Is this the Twitter module provided by Xibo - or a 3rd party module you're embedding?
If a third party one, then it is most likely incompatible with Internet Explorer (the web rendering that the windows player uses). You could try our new v2-edge Player variant which uses the Edge rendering engine instead - see: