CMS Version
2.3.8
Installation Method
Custom install (Apache / PHP 7.4 / Mysql)
Operating System
Ubuntu Server 18.04 LTS x64
Issue
After upgrading CMS from 2.3.5 to 2.3.8, I get the home dashboard page empty. Still have widget spaces but not filled with data.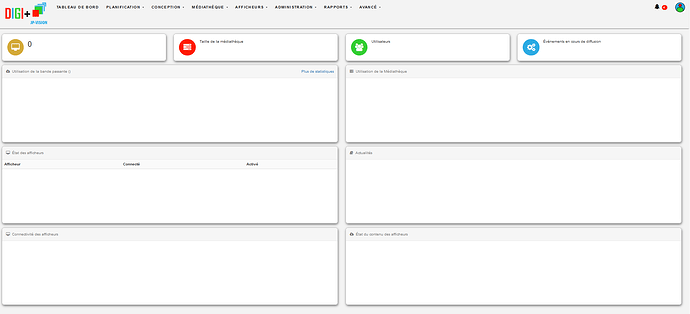 I ran an issue tracker and get some infos in the troobleshoot package :
logId,runNo,logDate,channel,page,function,message,display.display,type
82721,27dd2df,"2021-01-11 10:40:01",CONSOLE,/,GET,"Error: SQLSTATE[42000]: Syntax error or access violation: 1055 Expression #3 of SELECT list is not in GROUP BY clause and contains nonaggregated column 'digiplus.layout.layout' which is not functionally dependent on columns in GROUP BY clause; this is incompatible with sql_mode=only_full_group_by",ERROR
82722,27dd2df,"2021-01-11 10:40:01",CONSOLE,/,GET,"SQLSTATE[22001]: String data, right truncated: 1406 Data too long for column 'message' at row 1 Exception Type: PDOException",ERROR
Could you help me to solve this issue ?
Have you ever encountered this type of issue ?
Precedent upgrade went OK with no issue with same method. I don't understand why become creepy this time.
If no solution here, is there a method to deploy a clean new version with old database import ?
Currently have 48 customers awaiting for me to solve this asap. How starting week and year with stress

Thanks for feedback and Best wishes for this New Year