Hello,
I am trying to assign a media to a playlist automatically created inside of a layout.
Here is the request I'm sending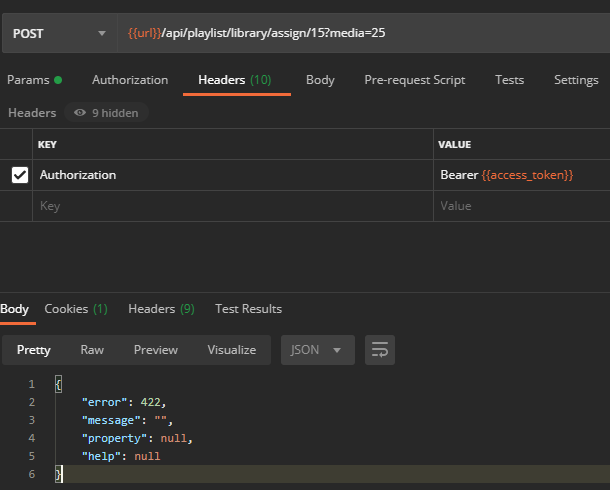 I have tried both with postman and the PHP oauth2 api.
The media id 25 does exist, aswell as the playlist id15.
And I am sure that everything else is correct since it was working on a Xibo 2.0.5 CMS and is still working for all the other requests, such as creating the layout.
Do you have any idea of what might cause this error ?
Thanks.