Hello,
We have problems with windows devices at a customer site (using server 1.8)
Server is in the cloud
Everything worked fine until end of april (last timestamp)
Now they don't get any new information, in fact they are showing the old information from before the COVID-closure.
As the customer saw the old info we advised him to restart the windows devices.
Now they show only the start screen (blinking xibo)
We can connect the pc's via teamviewer, so they have internet-connection
We assume in the Covid-time they have changed something on their network.
Which port sneed to be opened on the firewall so xibo can do his work?
How can we check that? (We have teamviewer installed)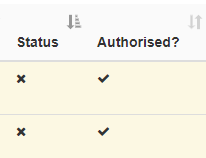 Thank you !