Player Version v1.8.14
CMS Version: v2.3.1
Issue
In our venue (bar/club) we sell craftbeer, and recently we registered with Untappd (social media platform for craftbeer). One of the fun parts about Untappd is that we can use their automated digital signage tool. We have a web link on which the current beers are listed;
business.untappd.com/boards/45730
However when I set this up using the webpage module it gets stuck at the loading screen,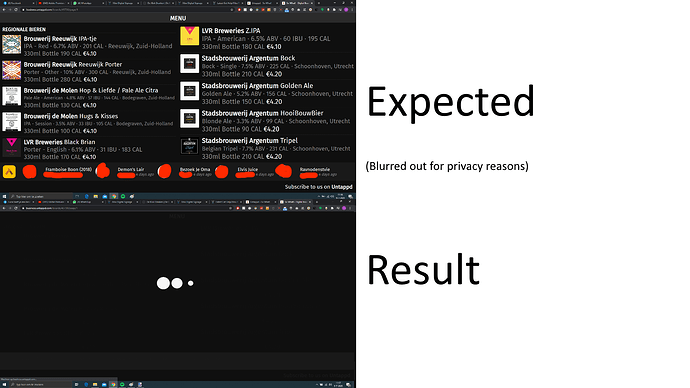 Untappd dousn't officially support Xibo, so their technical support can't help me with this, however they responded with the following:
We design and implement the digital boards to work on either an Asus Chromebit or Amazon Fire TV Stick. We only provide support for those two devices.
We do not have any known issues with Xibo as it is not something that we keep track of or have any known (up to this point) customers using.
The boards operate as live web pages using HTML and CSS.
Does anyone have any experience with Untappd? Or just a broader knowledge of the inner-works of Xibo?
Thanks in advance