Hello,
till yet I had screens with the maximum of full hd resolution. Now I've got one more with 4k UHD resoultion - in the display resolution settings that resolution is added: 15 4k UHD Landscape 3840 2160 and I also deleted any cached file but I can't see two of my regions completly. I've checked it with viewing a preview of that layout by internet explorer and the same error occured with about that resolution. When I changed the window to a smaller screen the problem disappears.
I can't change the resolution to a smaller one as that samsung tv does not support a zoom.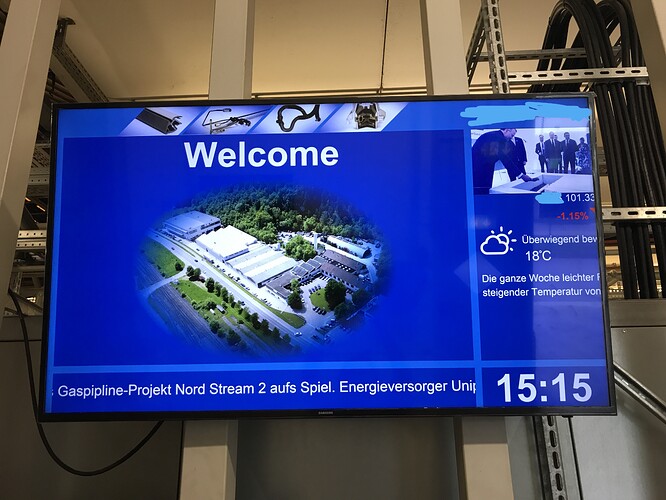 After that cloud there should be "überwiegend bewölkt". also you can see the problem at the percentage arrow. But the clock looks fine.