I would like to suggest a simple admin CMS menu styling.
Simple tuning of font-size, Color, spacing, borders, line-space etc.
This can be achieved by providing an override.css file as detailed in our developer documentation here: Custom Theme Development.
For an alternative view of the CMS you could change the Navigational Menu and have that running horizontally along the top:

This can be achieved by clicking on the Profile Icon and clicking on Preferences: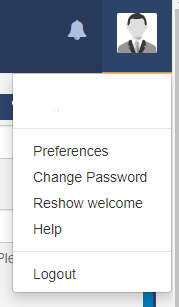 Then use the dropdown for Navigational Menu.
Thank you