Hello, I'm starting on Xibo.
I'm testing a local CMS for an upcoming deployment
When I'm in design mode in a layout and want to add an existing media, I click on View Media Library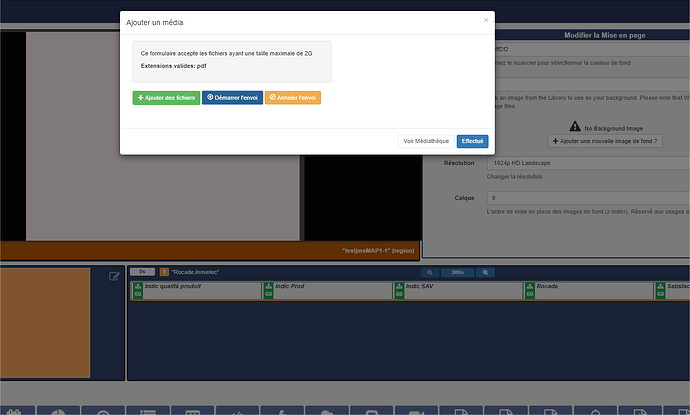 I chose my document, I click on the small cross on the right, and nothing happens.

must have a problem of right or configuration, but I can not find, knowing that I am in superadmin mode.
If someone had a track?
I'm desperate.