To be completed by the original poster:
CMS Version
3.0.2
Player Type
DSCS9
Player Version
DSCS9
Issue
Hello,
We have had the problem that since the update to Xibo Digital Signage Version 3.0.2, an entered text in the text widget or in the playback widget can no longer be saved.
Although text is entered in the text field, the error message always appears: "Please enter the desired text". No matter with which user and which authorization level.
Whether with the visual editor or without. No text is simply adopted.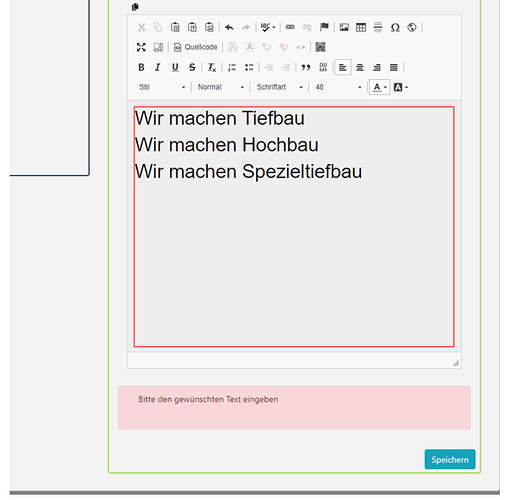 Best regards
Gerald Maier