Hi
I would like to show a webpage in a Xibo Layout and make some adjustments on it.
Simple example:
1. Load this website:
https://miras.be/lokaal_bezetting_lijst/24/2019-05-02/06:00/23:00
2. Change background color to black
$('body').css('background-color','black');
This is what I've tried: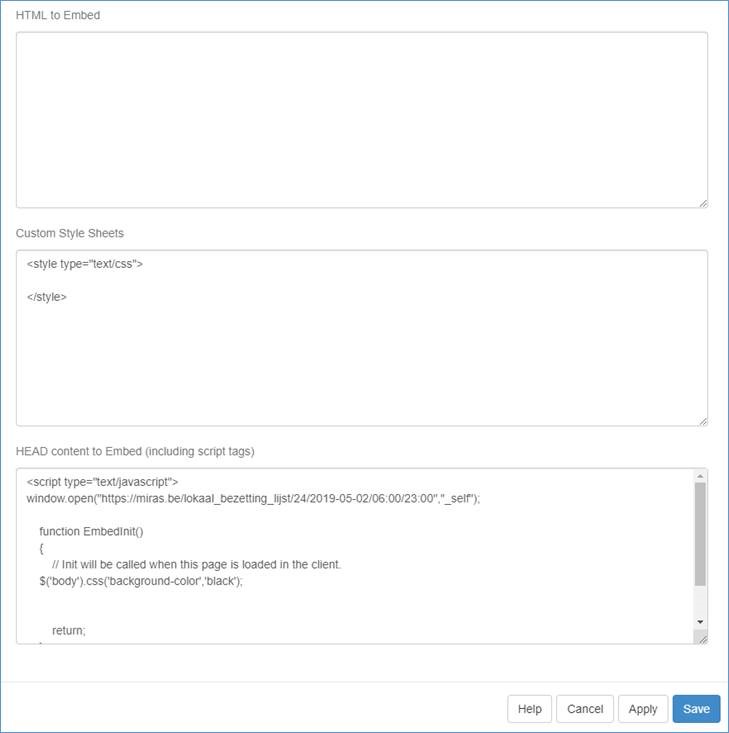 Off course the Jquery edits I'd like to make are some other (usefull) things, but I've done this example to keep it simple.
Thanks in advance
Laurent